Greywater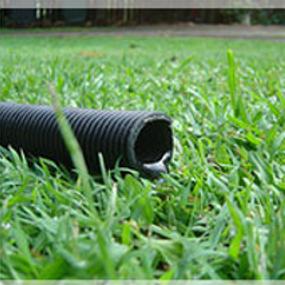 Greywater systems reuse and recycle wastewater from the bathroom, laundry and, if treated, kitchen for use in the garden or even in the home for toilet flushing or washing clothes. Building a new home is a good opportunity to prepare your plumbing design to cater for a greywater system.
External or easily accessible pipes will allow you to install a greywater system and easily make any changes you may wish to do in future. If you decide to invest in a greywater treatment system to treat the greywater, you will need a good few metres of space adjacent to the house to fit the system. Greywater diversion systems, which send the water straight out to the garden, are generally smaller and can be positioned in the garden, near the sewer mains.
Greywater systems need to be well set up and maintained to ensure that they do not have any negative effects on the environment or human health. All greywater systems require some behavioural changes and a maintenance regime therefore careful consideration is needed before installing a system.
The direct diversion of untreated greywater does not require a permit in Victoria in sewered areas.
However, the reuse of greywater in unsewered areas is considered an alteration to a septic tank and requires a council permit. The treatment and storage of greywater requires a council permit and the system must be EPA approved.
There are three greywater system types. Diversion-only systems are simple, cheap and usually require little maintenance. They involve 'diverting' the water through a hose or pipe and directing it into the garden, generally by gravity. However as the water is not filtered they can clog up irrigation systems and they need to be monitored to ensure the ground surface does not become waterlogged.
Diversion and filtration systems will generally have a removable filter which stops lint, hair and other particles from entering and clogging your irrigation system. They often also incorporate a pump and more complex irrigation set up and are therefore more automated than a diversion-only system.
Diversion and treatment systems are more complex and vary from highly mechanised systems, such as aerated wastewater treatment systems, to sand filters. The advantage of installing a treatment system is that the water will have a far lower nutrient and solids content as well as having a reduced pathogen load. Treated greywater can be used safely in more direct irrigation systems, such as dripper lines, and possibly inside the house for toilet flushing and laundry washing.
Treatment systems can be expensive, generally costing over $10,000 after installation. They will also require varying degrees of ongoing maintenance and may even have running costs associated with the use of pumps and ongoing water quality monitoring.
If you are in a non-sewered area, you have the opportunity to treat and reuse all the wastewater used on your property including your sewage, thereby greatly reducing your reliance on rainwater. Most councils will approve a system which is substituted for an onsite sewerage pit.